Knowing how to get a Google knowledge panel can make you stand out from your business competitors. That's because it gives you a special featured listing on Google search results.
Getting verified on Google through the knowledge panel is important because it increases your credibility and provides useful information to people who wants to know you. For example, this one about Lawrence Ozeh, I made this panel for myself.
What is Google knowledge panel?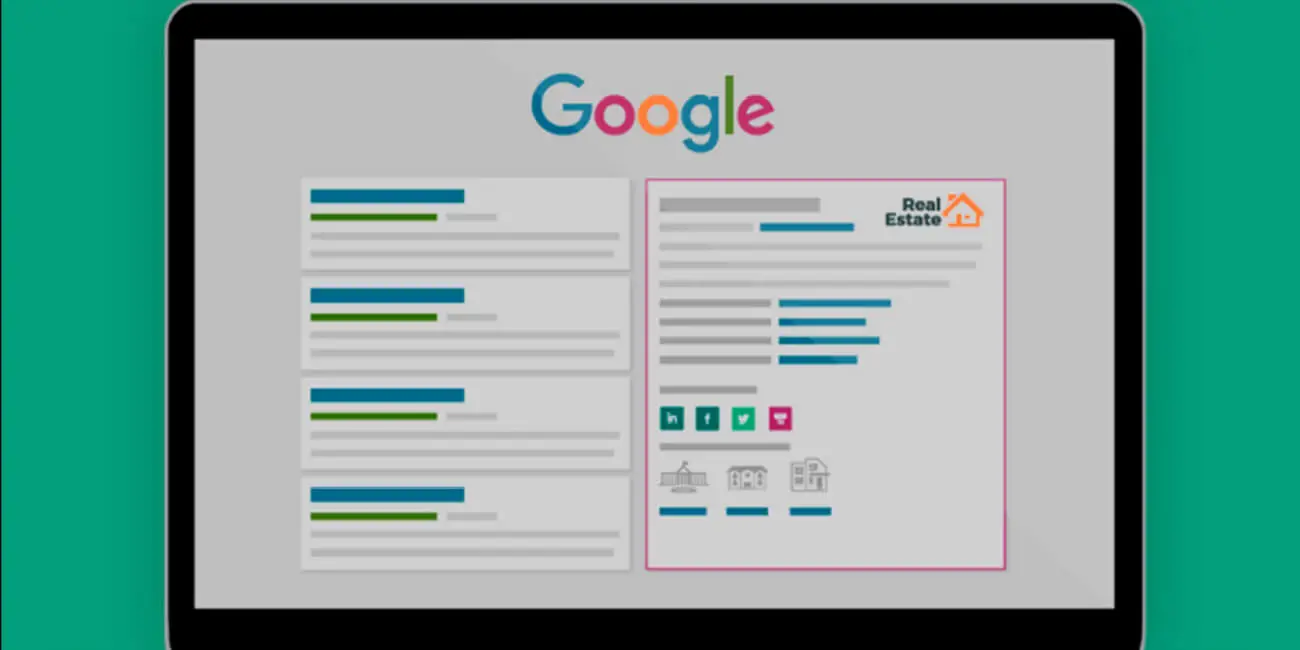 When you search for entities (people, places, organizations, and objects) that are part of the Knowledge Graph, Google will display information boxes called knowledge panels. Based on Google's knowledge of the content that is currently available online, they are designed to assist you in getting a rapid overview of information on a subject.
Is it Important to Create a Google Knowledge Panel?
A knowledge panel is really helpful if you want to be found for search terms like your name, brand, or business name! If Google chooses to display you or your company in this panel, you will essentially take over the search results on the right side of the desktop search screen. The panel will show up between other results on mobile, but it also has a significant amount of clout.
When someone searches for your business or brand particularly, a knowledge panel will make sure it pops out in the search results. You'll get a ton of clicks from it. Yes, this makes sense. People who are looking for you or your brand name are definitely interested in learning more about you or visiting your website. Google is therefore giving them the best outcome.
How are Google Knowledge Panels Generated?
Knowledge panels are created automatically, and the data that appears in them is pulled from numerous websites like Wikipedia. In other instances, Google may collaborate with data partners who offer reliable data on particular subjects, such as movies or music, and combine that data with information from other free resources on the internet.
Google also recognizes the self-authoritative nature of the entities whose information appears in knowledge panels (such as well-known people or the writers of popular television programs), and they offer channels for direct communication with these entities. As a result, some of the data shown may also originate from trusted sources that have offered modifications to facts on their own knowledge panels.
There are numerous places from which the images in the knowledge panel might be sourced. One source is people who have claimed their knowledge panels and chosen an online image to serve as the featured image. Other photos are automatically sourced from various websites and serve as a preview of Google Images results for the entity (particularly when there is a collection of many images).
How Can Someone Change or Update a Google Knowledge Panel?
Knowledge panels are automatically updated as the material they contain changes online, but Google also takes user feedback and changes that come directly from the companies that are represented in the knowledge panel into account.
You can claim a knowledge panel and make changes if you are the subject of it or the authorized representative of the entity it depicts. The following sections provide more details on how to create, claim and modify a Google knowledge panel.
If you are not the authorized representative of a particular entity, you can submit edit requests for review by using the feedback link located in the bottom right-hand corner of a knowledge panel.
How to Get a Google Knowledge Panel
Google's search results pages include knowledge panels as one example of rich results. They are able to display data on a variety of topics. Examples of things that are also referred to as entities include organizations, individuals, animals, nations, plants etc. The desktop search results display this panel on the right side of your screen. It displays information on the specific entity you're looking for. Users are intended to get a brief overview of the knowledge on this subject from this. Google's Knowledge Graph provides the text, photos, and other data you see in this panel.
So, as you may have noticed from the paragraph above, there's a difference between Google knowledge panel and Google knowledge graph.
What is the Difference Between Google Panel and Google Knowledge Graph?
Google knowledge panel and the graph are two sides of the same coin. Although, a lot of digital marketers in SEO use these terms interchangeably, they are actually different.
The difference between the knowledge panel and graph is that while the knowledge graph is like a hidden database owned by Google showing connections between things, knowledge panel is just a visible information box Google showing a summary of the info about an entity when a lot of users are looking for it.
The real trick to getting a knowledge panel is just to enter Google's knowledge graph – it's hidden database.
Here's how to do that.
To Get Into the Google Knowledge Graph, Use Structured Data
Structured data is information that is included in the HTML markup of a page that aids search engines in better understanding your website. Rich snippets, which refer to the additional material that appears beneath the search results, were first introduced in 2009 and are produced by search engines using this data.
One of the important tips on how to get a Google knowledge panel is the use of structured data. Structured data enables search engines to better comprehend the information on your website and deliver the most relevant search results to consumers. Google utilizes two types of structured data categories:
Rich results: Google may display your content in a visually appealing form, such as reviews, recipes, movies, etc., using the structured data markup you supply for your web pages.
Knowledge Panels: Google can incorporate your structured data into the Knowledge Graph cards that show up for well-known entities, including as people, locations, and organizations, if your website is authoritative for a particular piece of material.
Structured Data Formats for Creating a Google Knowledge Panel
The majority of Search structured data recognized by Google for getting the knowledge panel uses the schema.org vocabulary, but for information about Google Search behavior, you should rely on the Google Search Central documentation rather than the schema.org definition. More properties and objects can be found on schema.org that are not required by Google Search but may still be beneficial for other platforms, tools, and services.
Unless otherwise stated, Google Search accepts only these formats for structured data:
JSON-LD: Using open vocabularies like schema.org, JSON-LD is a compact Linked Data format that makes it simple to read and write structured data on the web. The successor to the JSON format and suggested by the World Wide Web Consortium, JSON-LD enables linked data to function in a Web-scale environment. The purpose of this notation is to use semantic web technologies to give search engines contextual information about a web page. By doing this, the fit between the searcher's intention and the content being presented is improved.
Microdata: A WHATWG HTML specification called "microdata" is used to nest metadata into current web page text. Microdata can be extracted and processed from a web page by search engines, web crawlers, and browsers, and used to give users a richer browsing experience. Direct access to this structured data helps search engines understand the content of web sites and give visitors more relevant results, which is a big advantage.
RDFa: RDFa is a specification for attributes that can be used in HTML5, XHTML, and other XML applications to convey structured data. Publishers don't have to repeat important information in the page because the RDFa markup reuses the rendered, hypertext content of (X)HTML or XML. These structured data can be extracted by tools, which can then produce RDF triples for future reuse. This is an important programming language you must know while learning how to get a Google knowledge panel.
When possible, Google advises webmasters to use JSON-LD for structured data.
Make an effort to add structured data to your site now to increase your exposure in SERP results. Google offers dedicated guides to structured data, and its significance is likely to rise.
What are the Data Sources or Websites for Google Knowledge Panel?
The following is a list of top 6 sites that might serve as a guide to discovering the publications Google trusts. All you have to do to appear in the Knowledge Graph and make a Knowledge Panel is add supporting data from reliable, authoritative sources. In general, according on our expertise, all the top most visited news sources of any country is counted as authoritative and reliable citation source by Google. In addition to those news publications, here are the most cited sources in the sacred information box:
Wikipedia
LinkedIn
Medium
Crunchbase
Zoominfo
CNBC
List of Recommended Tools for Creating a Google Knowledge Panel
Structured Data Testing Tool: This is the official Google tool for testing structured data on your page to determine which Google rich results it can produce. In Google Search, you may also see a preview of how rich results might seem.
WordLift: An unique SEO tool called WordLift is made to automatically create and process structured data markup. Web publishers, content editors, and SEO specialists may build their websites with the aid of WordLift, which puts the power of artificial intelligence in their hands.
How to Claim a Google Knowledge Panel
You can have control over an entity and make updates to the Google knowledge panel if you are a verified representative of that entity on Google. After being validated, the organization's Google knowledge panel will include a place where you can recommend modifications. Here are the steps on how to claim a knowledge panel.
Begin by creating a Google account or log into an existing one.
Ensure that the information associated with your account is accurate and up-to-date.
Use Google Search to determine if a Knowledge Panel already exists for your brand or personal profile. This is important in knowing how to get a Google knowledge panel.
If a Knowledge Panel exists, check if you have the ability to claim it. If you do, click on the "Claim this Knowledge Panel" button.
Fill out the form that appears to verify that you are the authorized owner or representative of the brand or person being represented by the Knowledge Panel.
Provide Google with the required verification materials, which can include email or documentation proving your relationship with the brand or person being represented.
Once you submit the verification materials, wait for Google to confirm your ownership or representation.
If Google approves your claim, you will receive an email notification with instructions on how to manage your Knowledge Panel.
Log into your Google account and navigate to the Google My Business dashboard.
Click on the "Manage location" link next to the verified listing that represents your brand or personal profile.
Navigate to the "Google Knowledge Panel" section and make any necessary updates or changes to your panel.
Finally, monitor your Knowledge Panel regularly and keep it up-to-date to ensure that it accurately reflects your brand or personal profile.
NOTA BENE: If Google is unable to locate any websites connected to the entity, you will be asked for more information to aid in our verification of you. Examples of such extra information include social media profiles listed below:
YouTube
LinkedIn
Twitter
Facebook
Hire Rankfasta to Get You a Google Knowledge Panel
Have you ever desired to have Google knowledge panel? Here's your chance…
We must first create a press package that emphasizes every facet of your life in order to provide Google with the data it need for your panel in order to have a complete Google knowledge Panel that ranks at the top.
To get started, send an email to lawrence@rankfasta.com or call +23408116481434